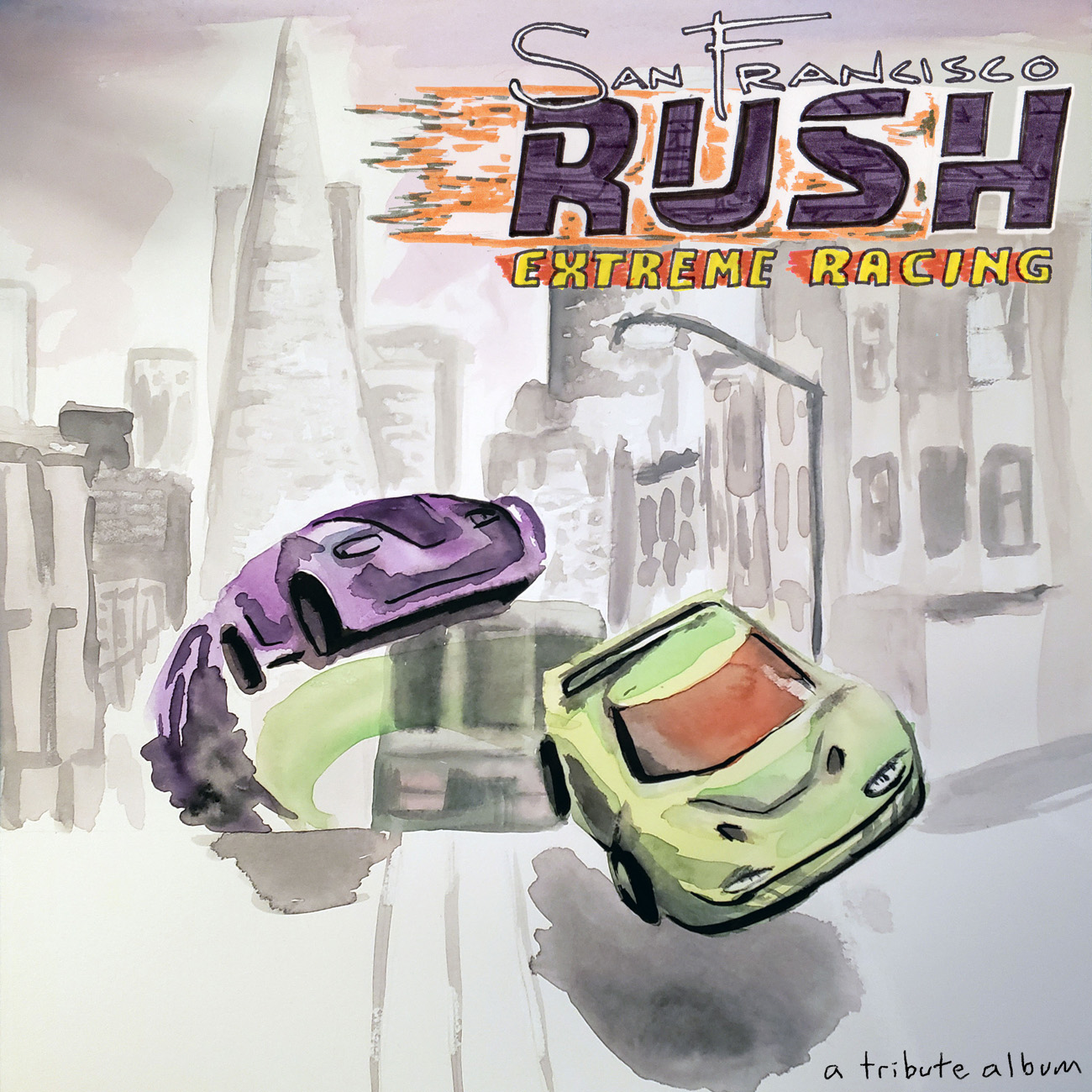 Yoga Fire! – San Francisco Rush: Extreme Racing: A Tribute Album
***This album specifically covers the N64 version. Sorry PS1 and arcade fans. ¯\_(ツ)_/¯***

Rush is a classic game. When it was released on the N64, reviewers said that it was brilliant – one of the top three games available on the system. Today it seems to be mostly forgotten. In my opinion it's still an incredibly fun game whether you have never played before or if you're someone who has been refining their skills on the game's tracks for years.

The style here is a departure from my earlier Street Fighter 2 cover album. This album is more straightforward, and at times significantly more absurd. That's a function of the source material. As with the previous album, I kept the melodic content mostly spot on to the game while altering the percussion to my own taste. I hope there are a few people out there who have the same kind of nostalgia for this game and its music that I do.
In the rare bits of spare time I've gotten this year I've been playing the heck out of Rush again trying to master the tracks. One day last April I picked up my guitar and plunked out a few of these songs absentmindedly. Turns out they're pretty fun to play. Fast forward 6 months and this album exists.
Thanks to my wife Laura for the awesome watercolor replication of the game's cover art.
Next up (without a 6 year gap between) will be the N64 classic Goldeneye, which will return more to the vein of the Street Fighter 2 album.