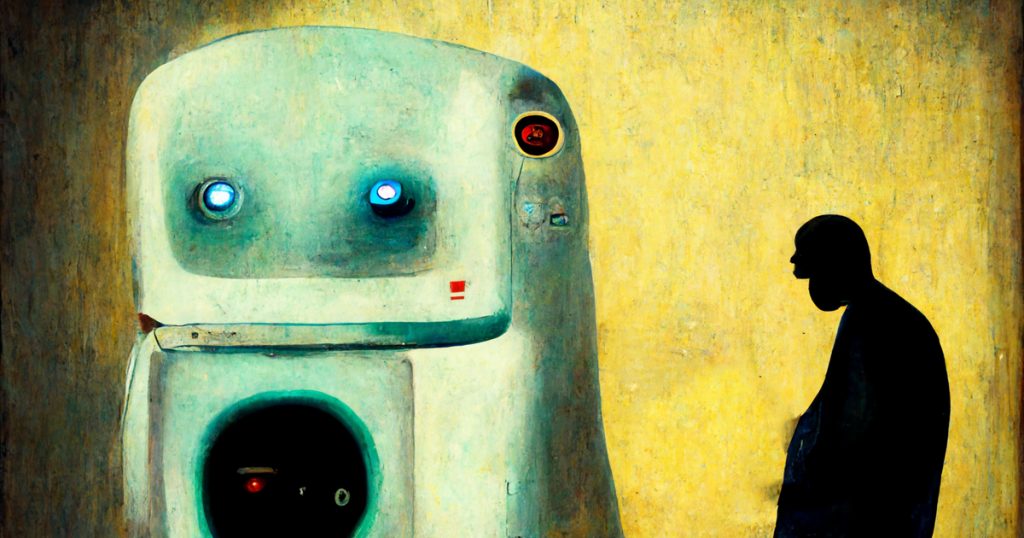 https://jonlervold.com/talk2ai
Like many others, I've been having fun experimenting with OpenAI's Playground for the last few weeks. It's amazing how far this type of technology has come in recent years, and of course with more time it will only get better.
I found the Playground interface they provide a bit clunky for my personal use case, so I used their API to create Talk2AI, a front end more suited to my wishes. Talk2AI is an alternate interface for creating prompts and receiving responses to those prompts from GPT-3.
Here's one of my favorite AI responses generated through this tool so far:
Prompt

Write a story about a man named Artie who runs out of frozen chicken pot pies, his favorite dish, and makes a trip to the store to purchase more, only to discover that it is the end of the world.

Response

Artie had been looking forward to his chicken pot pie all day. He had taken it out of the freezer to thaw in the morning, and by the time evening rolled around, he was practically drooling over the thought of sinking his teeth into the savory, flaky crust. Now, it was finally time to enjoy his delicious dinner. He opened the refrigerator door and reached for his pie, but it was gone! Someone had eaten it! Artie was devastated. With a growling stomach, he realized he would have to make a trip to the store to restock his supply.

Artie was in for a big surprise when he went to the store to buy his favorite frozen chicken pot pies. Instead of the familiar sights and sounds of the grocery store, he was greeted by silence. He walked the aisles, but there was not a soul in sight. The shelves were empty. It was as if the store had been abandoned in a hurry. Suddenly, he heard a strange noise overhead. He looked up to see a spaceship hovering above the store.

Artie was pleased to find that the store still had chicken pot pies in the freezer section. He was able to take as many as he wanted and he went home with a big smile on his face, knowing that even though he was the last man on Earth, he had a stockpile of chicken pot pies.
Advantages this interface has over the Playground:
History of the user's entries throughout the session, including the settings used for that entry, and a delete button for removing unwanted responses.
For those who go beyond the OpenAI free trial: a max cost calculator based on input settings and an estimated cost calculator for each entry based on the return. The history logs these costs with each entry as well.
Simple exports of individual entries or the entire session history to text files.
Easy continuation of previous entries without needing to copy/paste.
Significantly easier use on mobile!
Steps for Use
Usage requires an account with OpenAI. One can be created on their site. https://openai.com/api/
Sign in to https://openai.com/api/.
Click the colored circle on the top right of the page with the first letter of your name.
In the dropdown menu, click "View API Keys."
On this page, under the "Secret Key" header, click "copy."
Paste this key into the "API Key" input field.
Enter something into the input box and click "Submit."
More information about creating prompts for the AI can be found in the OpenAI documentation. https://beta.openai.com/docs/
Source code for the project can be found on GitHub.