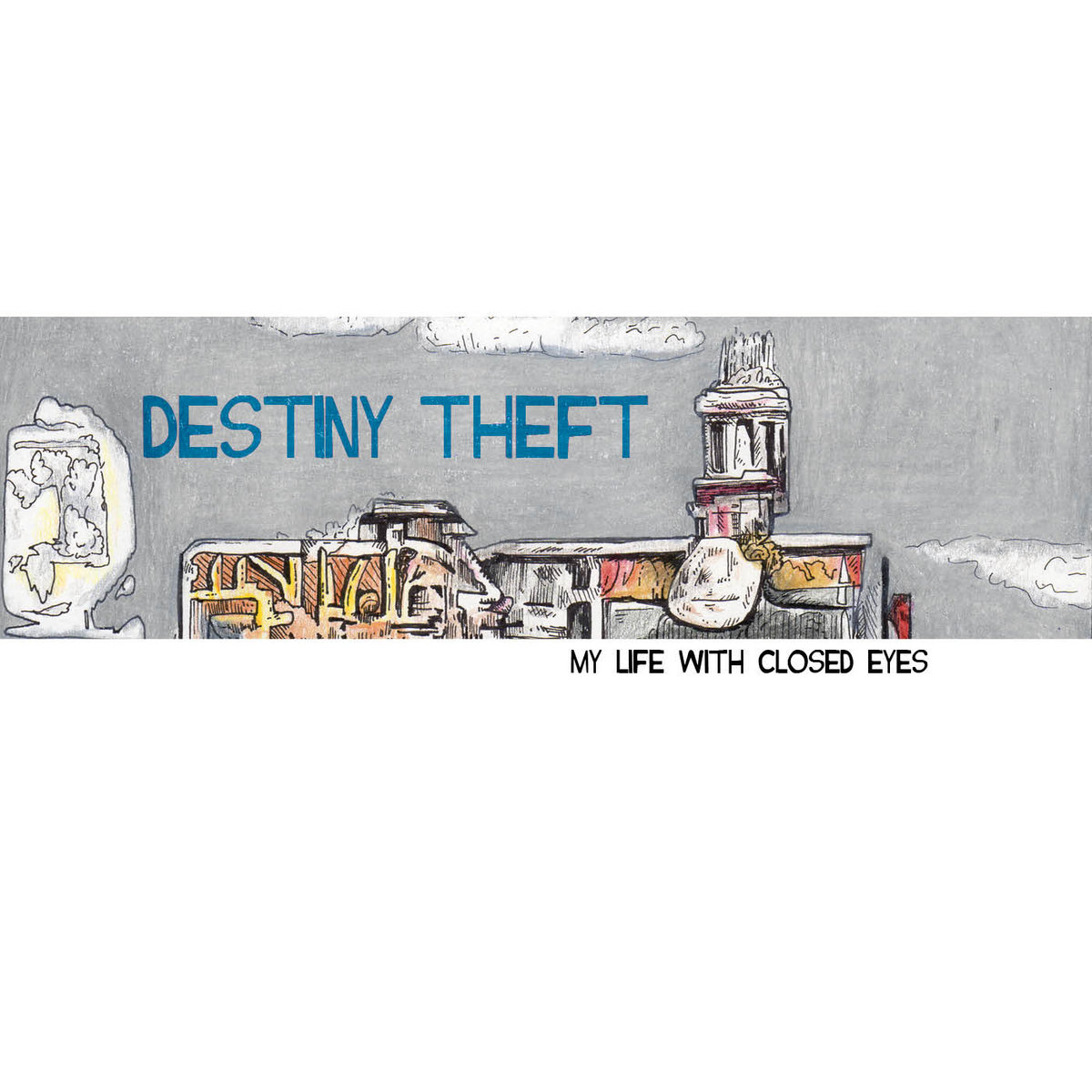 Destiny Theft – My Life With Closed Eyes
My Life With Closed Eyes is an EP long in the making. As many people who have followed my releases over the years know, I like to invent a set of musical rules and then see what compositions come about when following those rules. For years my good friend Mike Thompson and I had joked about starting a project called "Basses Loaded," which would feature every member of the band except the drummer playing bass.
In January 2018 I decided to play around with that formula. These songs were the result. Once I had the bass parts all written, I was struck by how video-game-music inspired it sounded, and decided that it made sense to use my v-drum kit for the kick, snare, and toms, to further lean into that sound. (The cymbals are real.)
Originally, I planned to sing on this release, but only bits and pieces of lyrics and melodies were coming to me. I had a mental block. I knew exactly why: every time I listened to the instrumental recordings, I imagined the voice of my old bandmate Buddy Hale. Buddy was the singer for my first reasonably-successful band, Phantom Float, way back in 2008. I have always been a fan of his work, and I felt like this EP would only be what it was supposed to be if I could get him to sing on it.
I was elated when he agreed to participate! I sent him the instrumentals and waited for a while. He would send me bits and pieces… an isolated vocal harmony here, the sound of scissors clipping there. I had no idea what to expect. Then one day, unexpectedly, a bounce with completed vocals appeared in my inbox. And I loved how it had all come together.
Then we spent a long time working on the mix, art, and release details. And here we are today. I could not be more excited to finally share this with the world.
Cover art by Laura Lervold.