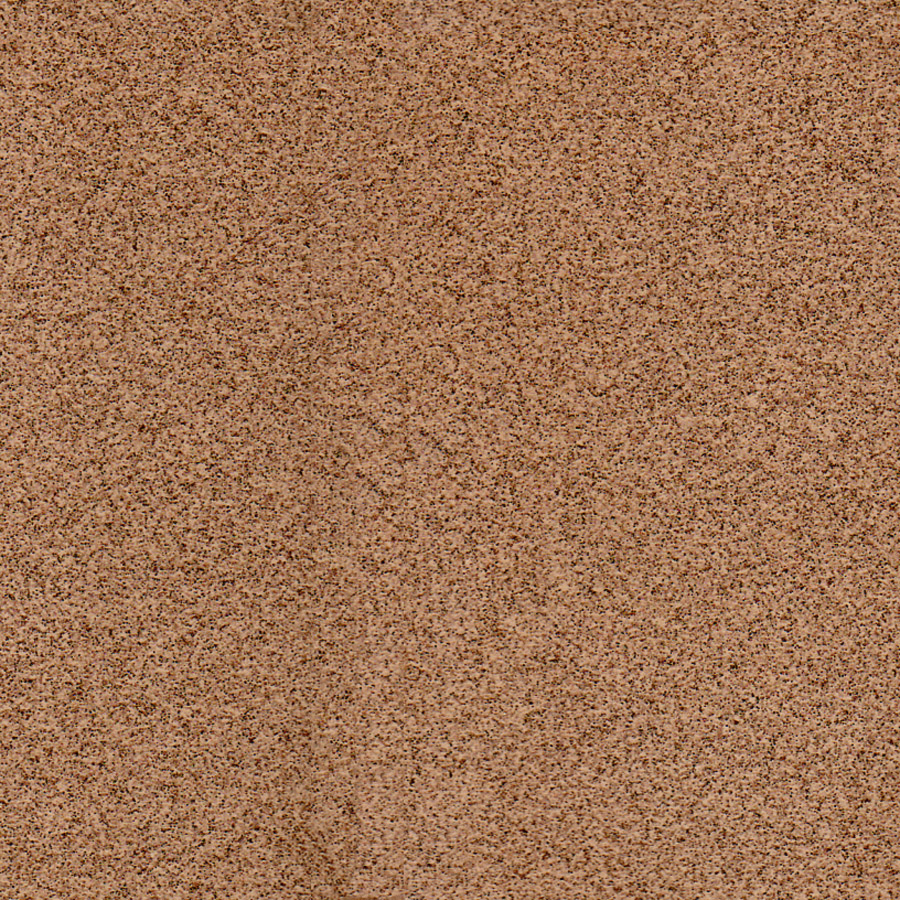 Earlier today, The Hard Times (specifically, author Kyle Erf) put up an absolutely savage satire piece about noise artists. I'm a huge fan of THT's work, so I decided to spend a little time today blurring the lines between joke and reality by making a Bandcamp for the band that they invented in the article.
The supposed band consists of members Hans Lederman (drums) and Ashleigh Milton (production) of New York City. Collectively they are known as Antiverb. Their release, General Purpose, is a 7″ disc of 180-grit sandpaper intended to be played on a turntable.
I was greatly amused by both the article and the EP's concept, and upon completing my reading wondered if anyone had gone to the trouble of fleshing out the non-existent release. I entered "antiverb.bandcamp.com" in my address bar and found that no such page existed. "Antiverb band" on Google yielded no results either. I was honestly shocked that no one was using that name. At that moment I knew: I had to be the one to do it. I had to make this Bandcamp for the sake of the few other weirdos in the world who would read that article and think, "I wonder if anyone has made this into a Bandcamp."
Anyway, to begin the process, I recorded the sound of a piece of sandpaper on a turntable. As someone who does a lot of work on my house, I happened to have it lying around, so I didn't even need to hit Home Depot. Score.
As you can see in the video, the needle doesn't move laterally while the sandpaper spins; it just sits in one position. This means that the sandpaper "record" would play continually until stopped by the listener. A computer program could be coded to replicate this endlessness, but Bandcamp only operates with standard audio files. An audio file can't be infinite, so the digital recording of this EP needed a chosen length. The article states that the release is a 7″, so I decided to make the digital version 6 minutes long, as this is approaching how long a single side of a traditional 7″ record can be.
After recording and mastering the audio, I registered the Bandcamp page and uploaded the track. At this point I had to decide what to add for other content. I wanted to fill in as many of the fields as possible with information derived from the article. For the "about" section I took the brilliant Harold Zhou "New York Times" review that mentions using the EP to prep a shelf for staining. The artist bio was similarly taken from Lederman's quote about the intent of the project.
For the credits, the band members' names and roles were simple enough to fill in. The digital version really was recorded at Big Name, so I put that in there too. At this point I had exhausted the supply of pre-existing ideas. It was time to come up with some original content to fill out the rest of the page.
I used my scanner to scan more of the sandpaper that I had lying around. I was really worried about scratching my scanning bed, but as far as I can tell I got away with it. This scan was used for the album cover as well as the Bandcamp's header and background. Next, for the artist photo, I used a picture of myself and Laura. I modified the image so our faces don't show (so it's not clearly just us) and then I added an overlay using the sandpaper I had just scanned because I thought that was funny.
The article mentioned a label releasing the EP, but did not give that label a name. So I had to come up with one. I chose Acquired Distaste Records; it just strikes me as a perfect noise-label name.
All that was left at this point was a few pictures of the physical release. I took a 7″ record sleeve and cut the piece of sandpaper down to the size of a booklet. Then, I used another piece to create a proper disc. The pictures were taken using the setup that I use to photograph everything for Big Name Records.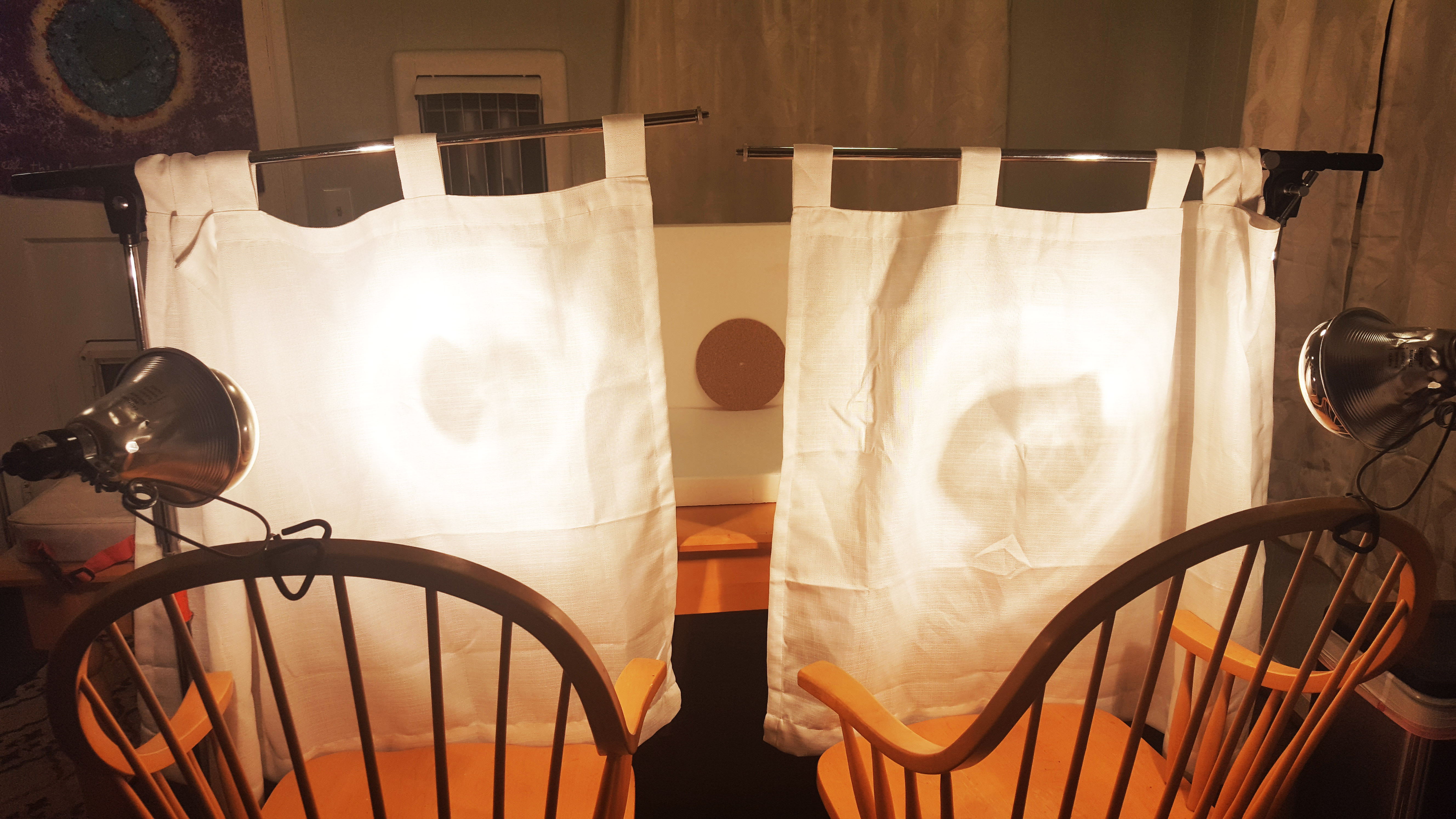 I created a fake Facebook for the band's drummer, posted the link on the article's page on their website, and watched a scant few plays roll in.

I actually think that if this were a real release, it would be genuinely interesting from a conceptual standpoint. The audio would be fully generative (i.e. each playthrough would be a completely unique waveform), but then, to take that concept to the next level and turn it on its head, the differences between listenings would be indiscernible to the listener. While most generative music is done via computer programming, this release would be different, as it would be the result of purely physical processes. The infinite playback of the disc is also noteworthy; there are plenty of releases with run-out grooves where something repeats over and over again at the end of the disc, but I personally have never seen any kind of disc where the entirety of the audio is infinite. Also, as noted in the article, the disc would likely permanently damage the needle of the listener's record player. The listener would have to make the conscious choice to put their equipment in harm's way in order to experience the artist's piece.
The EP, if real, would be construed by many as extremely pretentious, which would make those people angry. Of course, this is the crux of the satire piece. The pretentiousness, however, (in my humble opinion) could be cool provided that the artist had a solid sense of how ridiculous their piece really was and also provided that they had a good sense of humor about it. The release itself would be comedy gold in its own right, and would be a solid of a jab at noise music's more absurd artists (while also joining the ranks of noise music's more absurd artists!). As a final note here, I love that it really does sound kind of cool when you listen to it. I absolutely did not expect to feel that way when I first put the sandpaper on the turntable. The playback sounds exactly like how the surface of sandpaper feels.
ADDENDUM:
It has been brought to my attention that it could be helpful if I lay out a short list of all the reasons why I took the time to do this.
I thought that the idea presented in the article was genuinely artistically awesome.
I thought that the idea presented in the article was also genuinely hilarious.
I really wanted to know what a sandpaper disc would sound like played on a turntable.
I read the article and checked if anyone else had done this already. No one had.

I thought there might be a few other weirdos who would try the same search that I tried after I finished reading the article, and that they would be amused when they found the Bandcamp.

I had the means to do all of this quickly and for almost no cost due to having a recording studio, record label, and physical media production facility.
I thought it would be fun and a good exercise in creativity.
I thought that collaborating with someone (the author) in a way that they never would have expected and didn't even know about was a curious concept.
I thought going to all this effort for something so odd and pointless was intriguing and ridiculous.
I found the non-existent release's meaning very ambiguous and wanted to explore its concepts more concretely. I see elements of various forms of art in it and I am not sure if it's more "music" or "conceptual." It blurs the lines between different mediums of art. It also straddles the world of comedy and serious, thought-provoking concepts. I see no reason why comedy and art cannot coexist, and I like a lot of art that is humorous.
Taking it to the next step in the process, I wanted to explore just what the heck it would mean if I were to actually do what I did (flesh out the Bandcamp). It felt like doing art, but I wouldn't even know what form of art to call it. It's music, conceptual, somewhat performative, and it could be considered an internet installation art piece. Again, I think it's all funny, but it's also meaningful in some way. My end of the process felt just as ambiguous as the original concept.
Everything about my own hand in this process (the development of the Bandcamp and also this explanation piece) will certainly be considered very pretentious by some who encounter it. For whatever reason, that just made me want to do it more.
Most importantly, I just wanted to pay homage to The Hard Times, because their work is superb.
Honestly I didn't consciously think through all of these things before I began, but they were all reasons that I took the time to do this. The simplest explanation is just that it was a fully natural thing for me to do.