Here's some amusing, interesting, insightful, or useful internet stuff I discovered in December of 2016.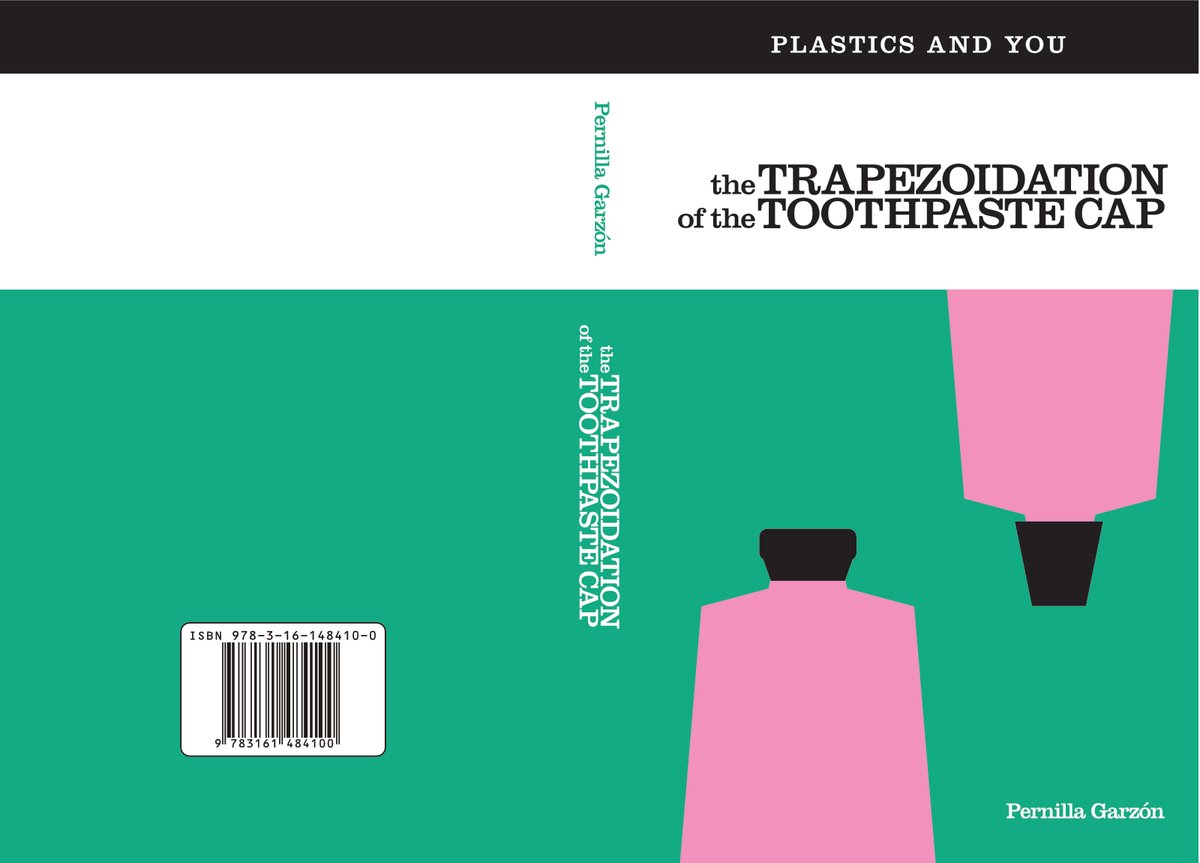 Exciting Books
twitter.com/excitingbooks
Exciting Books is the work of an anonymous Washington-based artist. This unknown person invents ridiculous fake books (and occasionally fake product wrappers) with awesome design inspired by older styles. Some of his/her works include thrillers such as: Sandwich Slice Angle and Consumer Taste Perception, Historic Culverts of Manitoba, and Fon-Don'ts: Safety Lessons from the Fondue Craze.
This is a curious and novel art form, and the artist's passion for design comes through clearly. These books offer the viewer an amusing journey into an alternate reality, one fraught with bizarre juxtapositions and absurd specificity. In addition to the original creations posted in the blog, sometimes the artist or fans will find and post books that have titles eerily similar to ones that would be invented for the project (for example: Bread: Social, Cultural, and Agricultural Aspects of Wheaten Bread), and purportedly a lot of the titles the artist invents are later discovered to be real books already (for example: Reusing Old Graves). When taking all the posts together, one develops a sense that the world in which we live is, in actuality, just as ridiculous as the imaginary one invented by the artist.
---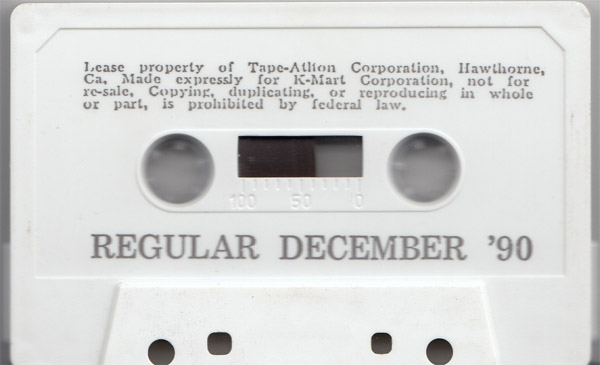 Attention K-Mart Shoppers
archive.org/details/attentionkmartshoppers
Archivist Mark Davis says, "this is a strange collection," and he's right. As most stores do, in the late 80's and early 90's, K-Mart played in-store background music for shoppers. As this was the time before satellite radio, this was done via the medium of cassette, with the tapes being replaced by new ones on a set schedule. When they updated the tapes, the old ones were simply thrown in the garbage. Mr. Davis had the foresight to save his store's tapes from the dump.
The tapes are a time capsule, a window into the past. The recordings are most interesting pre-1991; later tapes are just regular mainstream radio songs which can easily be found elsewhere. But the earlier tapes contain original muzak, the type one would only experience in particular situations like a shopping mall in 1990. The songs are reminiscent of simpler times, when absent-minded American consumerism was at its height and 9/11 was still over a decade away. In addition to a sense of cultural nostalgia, the archiving project as a whole invites the listener into Davis's personal nostalgia for the time period. While browsing the digitizations, it becomes clear that this time period was something special to him, and we get a little taste of that experience as well.
---

Is Death Certain?
isdeathcertain.com
This page is short but sweet… a poignant exploration of a simple fact / a universal human mystery.
---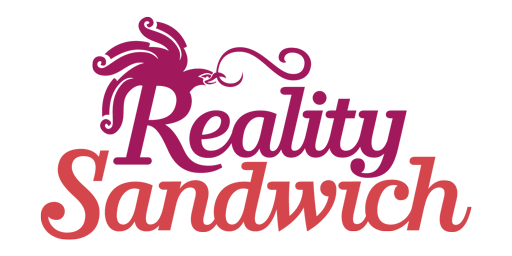 Reality Sandwich
realitysandwich.com
Reality Sandwich is an online magazine devoted to the "new wave of consciousness culture." They cover topics including philosophy, psychology, ecology, technology, art, and more. The site is nearly 10 years old, so it has a large selection of content to explore. They are one of the few sites of this type that actively encourages user submissions and frequently publishes user-created pieces.
Some of the content on this site is, in my opinion, too far out there. But then other content is actually quite brilliant. I see no reason to throw out the baby with the bathwater. The site is fairly non-dogmatic and open to different ways of thinking. I find the Psyche section the most interesting, as it focuses primarily on consciousness studies, but the Art section also contains pieces that I find intriguing as well.
I discovered this site through the article How I Freed My Mind from the Cult of Materialism. I've long thought the "default" philosophy of mind in our society, physicalism (there is only matter and mind is merely an illusion created by it), makes no sense. Despite the multitude of evidence within the apparent physical world that points in that direction, the basic, directly-accessible truth is that we only ever directly access mind. Objective physical reality can never be known directly and to take it as "real" is purely an act of faith. To completely reject consciousness, the only truth we ever know, is an act of mental gymnastics.
While researching the same topic, I also came across this article, The Case Against Reality, from The Atlantic. Both are excellent reads.
---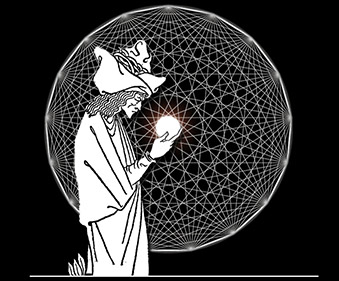 I arrived at The Sync Book while indulging in a pastime I enjoy, researching insane conspiracy theories. In this case, I was watching YouTube videos about the more outlandish interpretations of The Mandela Effect (we are jumping between alternate realities, reality is a simulation like in The Matrix, the CIA is performing memory experiments on the public, and so forth). One video that appeared in the sidebar was Back to the Future Predicts 9/11, which looked way too entertaining to pass up. Down the rabbit hole I went.
What struck me about this video as opposed to similar others was its opening screen. Here is an excerpt of what is found in its Ignotum per Ignotius:
"the insinuations in this piece are… not proposed as evidence of an intentional conspiracy by the Back to the Future film makers… this piece is not attempting to implicate specific individuals for having foreknowledge of the attacks of September  11th… this is an exploration… the correlations uncovered are meant to indicate a conscious connective fabric that ties together all matter and energy within the universe, producing non-local phenomenon which can be referred to as synchronicity. As this fabric is observed by the characters it chronicles, their own stories will appear to reflect the fabric itself…" [emphasis in the original]
This is a far more intriguing idea than how the majority of viewers interpreted the video (based on the comments section: Robert Zemeckis is part of 9/11, it was a false flag attack, Hollywood is a wing of the CIA's MKUltra project, etc.).
Psychologist and mystic Carl Jung's concept of synchronicity, "the coming together of inner and outer events in a way that cannot be explained by cause and effect and that is meaningful to the observer," has always fascinated me. Everything that happens in the universe is, logically, the result of the underlying nature of the universe. Meaningful coincidences can be understood to represent that underlying nature in some way. If all things are aspects of one underlying nature, then similar representations of that singularity will arise in non-connected ways. It's pretty entertaining to apply this idea to something as out-there as the connections between a classic 1980s adventure film and the most important historical event of our era.
Upon further digging, I discovered that the creator of this video is part of the larger project known as The Sync Book, which is an organization dedicated to exploration of this understanding of "synchromysticism." They produce podcasts, books, and events dedicated to "exploring synchronicity at the intersection of myths, magic, media, and mindscapes." They also examine "esoterica, high-weirdness, art, philosophy, science, politics, and spirituality." There is a wealth of interesting content on the site to explore.
---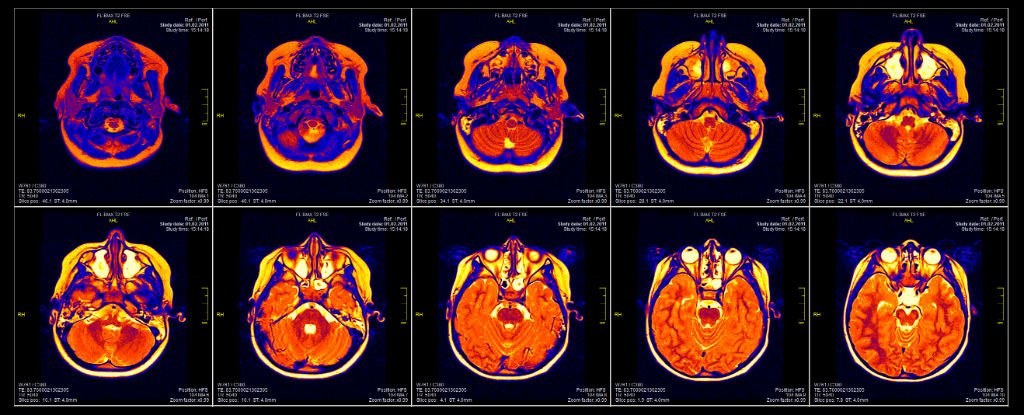 Replication Issues in Various Branches of Science
Psychology and brain science are currently facing replication crises. fMRI testing was recently demonstrated to be faulty, with some methods generating false positives as high as 70%: A Bug in fMRI Software Could Invalidate 15 Years of Brain Research. As the article states, this "could invalidate the results of some 40,000 papers… That's massive, because functional magnetic resonance imaging (fMRI) is one of the best tools we have to measure brain activity, and if it's flawed, it means all those conclusions about what our brains look like during things like exercise, gaming, love, and drug addiction are wrong."
Additionally, a massive psychology replication study in 2015 determined that half of the studies they attempted to replicate were not necessarily sound: A Huge Study Found Less than Half of Psychology Findings Were Reproducible. This could be the result of unrecognized, uncontrolled variables in the original studies, or in some cases it could be the result of researchers attempting to make their data look more interesting or noteworthy than it really is. Regardless, we should learn to always take these new findings with a grain of salt until they are well-understood and reproducible.
---

The Atlantic – All Ears
theatlantic.com/sponsored/sonos-2016/all-ears/1166
This article from Sonos and The Atlantic touches on a lot of issues with the way that mainstream culture currently consumes music. Clearly, this piece is designed to function as an advertisement for Sonos products, but if you look past that there's a lot of interesting information within. The following thoughts are what came to my mind while reading the article:
Music's ubiquity and uniformity has bred complacency and boredom. It's everywhere all the time, used as white noise, and it's sometimes used as a way to shut the world out. Streaming services play piece after piece and the listener usually doesn't develop a long term connection to the music as a result. Passive listening is an anemic experience. Music listening is most impactful when it's done as an active, participatory activity, and music is best when it is people uniquely expressing their own capabilities and understandings of sound.
Music attaches itself in the mind to the context in which it is heard. The meaning and emotional states held within a song or album are amplified by the context and commitment of the listener; the mind makes associations connecting those pieces to specific time periods and experiences in our lives. Live bands are taken more seriously by the general public than studio projects because there is a ritual involved, an experience of the creation and consumption of that music; community bonds are formed that are represented by those sounds. Most people don't put that same kind of commitment into their digital audio collections, and almost nobody uses streaming services that way. With streaming services, no investment is necessary. Music is much more impactful when it is sought out intentionally, and when it is shared with other people in person.
---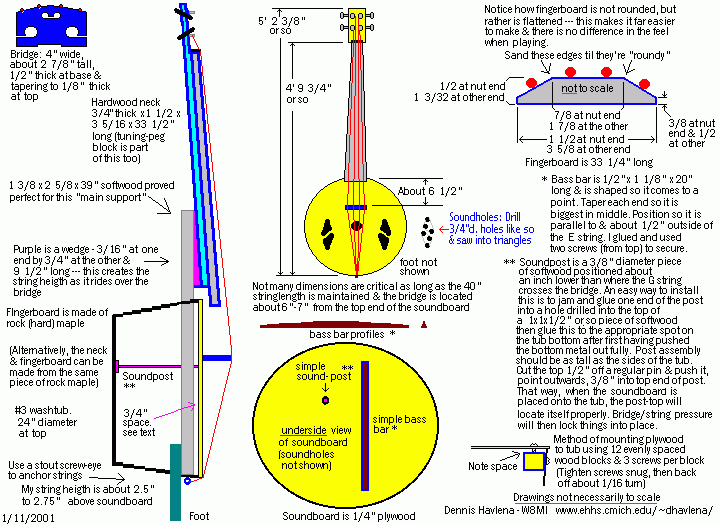 Dennis Havlena – DIY Folk Instruments
dennishavlena.com
Dennis Havlena is something of an online DIY-instrument folk hero. His name gets dropped frequently by builders all over the net. Havlena has generated his reputation by operating his website for nearly two decades, posting a multitude of detailed build instructions in the process. Over the years he's created and shared unique plans for upright basses, guitars, banjos, harps, drums, mandolins, dulcimers, flutes, ouds, hurdy gurdies, koras, bagpipes, and xylophones, among a variety of other instruments. These designs are usually hardware-store builds that use easy-to-find and affordable components, and when built by a skilled person they actually sound great.
The site is very Web 1.0, which is endearing. The design is cluttered and takes a lot of time and dedication to dig through. Whenever I look at it, I find new content that I missed on my previous visits. Unlike many webmasters these days, Havlena is focused on producing quality content instead of flashy design and ad-revenue-generating clickbait, so his site is a breath of fresh air.
---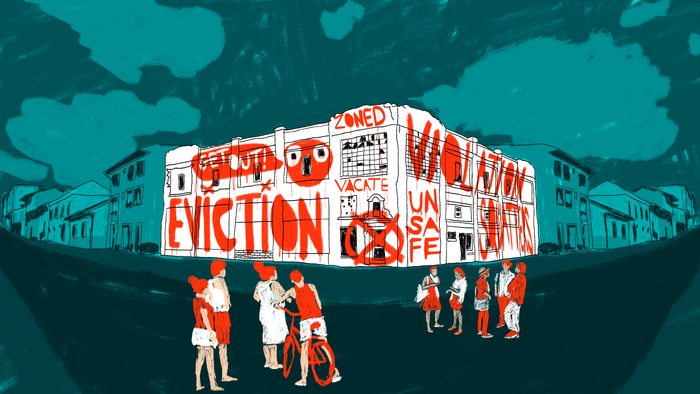 The Ghost Ship Tragedy
As a member of this underground touring music community, this is personally a difficult topic to write about. I'm going to keep it relatively short. Here are two articles that I thought were particularly noteworthy:
DIY in Crisis: Has Oakland's Ghost Ship Fire Jeopardized the Underground?
Judgement and The Ghost Ship Tragedy: America Has Abandoned Its Artists
Firstly, everyone should be aware that /pol/ posters are actively engaging in a campaign to shut down as many music venues as they can. They claim to be doing it to shut down radical leftist breeding grounds, but most of them are really just internet trolls looking to get a rise out of people.
That said, those who are serious about shutting DIY music down can't really succeed in that aim. Unless the government starts a straight up censorship campaign (unlikely in our country, though certainly possible, as it has happened elsewhere in the world countless times), underground musicians will just play our music and make our art somewhere else. We do this stuff because we have to. That innate drive won't be squelched by certain venues shutting down, or house shows being less common. If anything, it just strengthens the community's resolve to keep going.
If you host shows somewhere, please keep it as safe as possible. The Ghost Ship was really the epitome of a dangerous space and that tragedy could have been avoided with some foresight. But also, those of you who host shows: thank you so much for what you do. As someone who has helped operate DIY shows and house venues in the past, I know that it is all too often thankless. We need you now more than ever.